Protection Royale
Your Dream Protected
   Protection Royale is a unique insurance program* designed to support my clients who are transacting in residential real estate through me, a participating Royal LePage broker.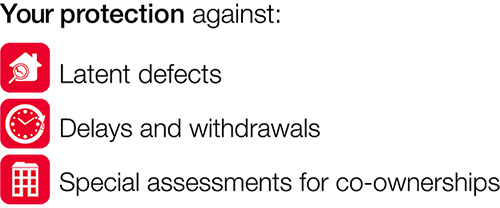 With Protection Royale, I can offer you access to a legal assistance service†. This benefit puts at your disposal a team of lawyers specializing in real estate, providing sound advice and answering any questions related to your legal undertakings. Whether you are dealing with a dispute with your neighbour or have questions on latent defects,I can provide you with direct access to information about your rights and how to take on appropriate proceedings.
Transacting through me gives you access to :
A comprehensive insurance program offered at no additional cost 

Financial support for unexpected expenses related to latent defects, delays or withdrawals during a transaction or special assessments for co-ownerships.

A legal assistance service† that connects you with a team of lawyers specializing in real estate disputes.

A sense of security and peace of mind upon the purchase or sale of your property.

Full support to guide you throughout the claim process.
Want to know more?
Contact me today for more information or download the program brochure.
---